Just looking at Babu's Fork Leg Jig and thought what a good thread this would be. Let us have a look at the stuff you have made. Sometimes we need a tool and we cant buy it at that time or they are to expensive or you think I can make one of those and it will work better and then sometimes there is just nothing available to do the job and we have to improvise.
I will start it off with some tools I made to help me with the making of expansion chambers for my race bikes and a spring compresser for pulling shocks apart.
It is adjustable for different length shock springs you just clamp it in the vice put the shock in (1 pin through hole) and its an easy one hand operation leaving the other hand free to remove the clips.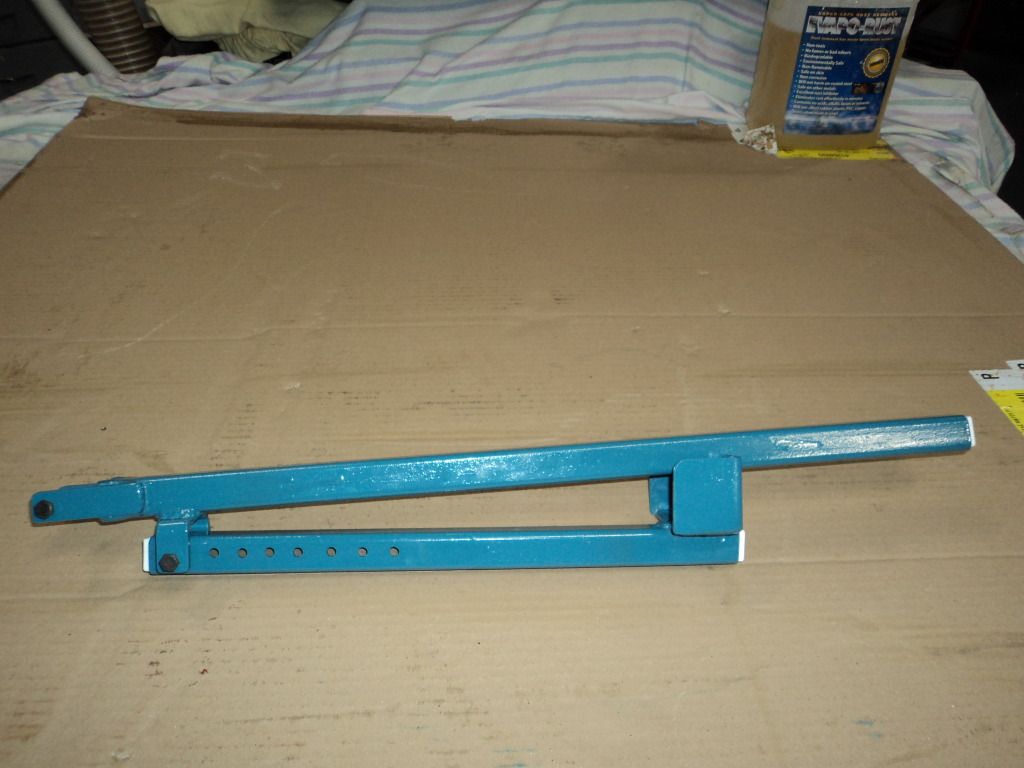 It then folds up neatly to hang on the wall till needed again.
This photo shows how it holds the spring so simple and works great. This black coloured compresser is the first one I made 20 years ago and I still use it. The blue ones I made to sell at big meeting to help cover fuel costs.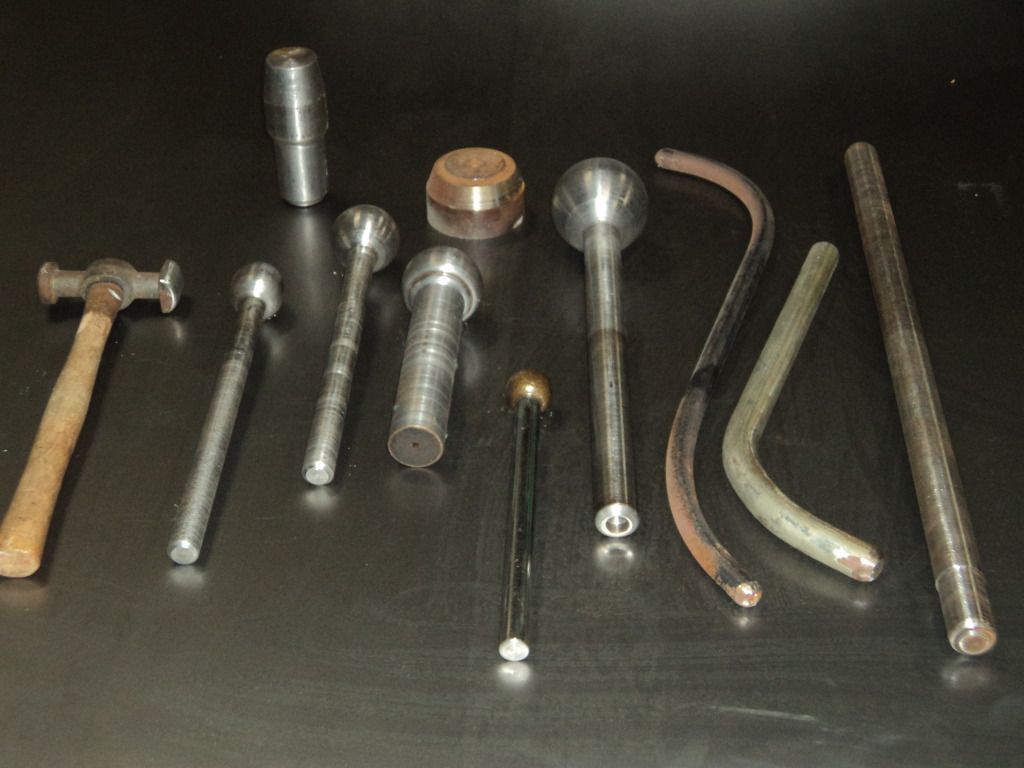 The ball end tools are used to round off the pipes mainly after the sections have been welded together. the bent bars are used up inside the pipe bends and that hammer with the rounded head is perfect for beating around the inside curves of the pipes.
Pipe finished and on the bike
ps Adam I have sent you a PM.
Zane