I started a thread about building this thing nearly 12 months ago and for the life of me I can't find it, so I'll start again here
Firstly I know whatever I bought I'd strip it down and start again, so just started from scratch and bought a frame, it's an import frame so needs to go over the pits and I'll drop it past an Engineer too as I want to put a 125cc in it. I wanted a black and white theme with all the fitting chrome, so most of the bike will be black, and the headlight, guards, tank and covers white.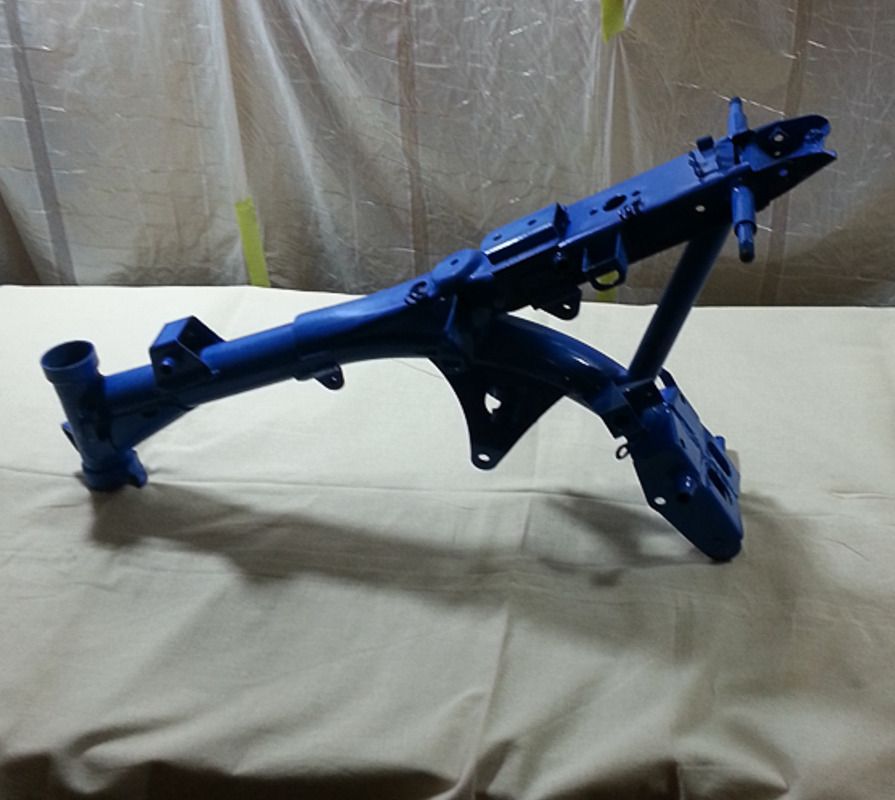 Painted it black:
Decided on the GPX125 as I couldn't justify a Taki motor, but have since ridden a few of the guys bikes over here with them in and I've have seen the light
but I'll look down that path once this thing starts getting tired. As this is a dirt bike motor I needed a stator and got the OKO 26 carby from DHZ when I bought it.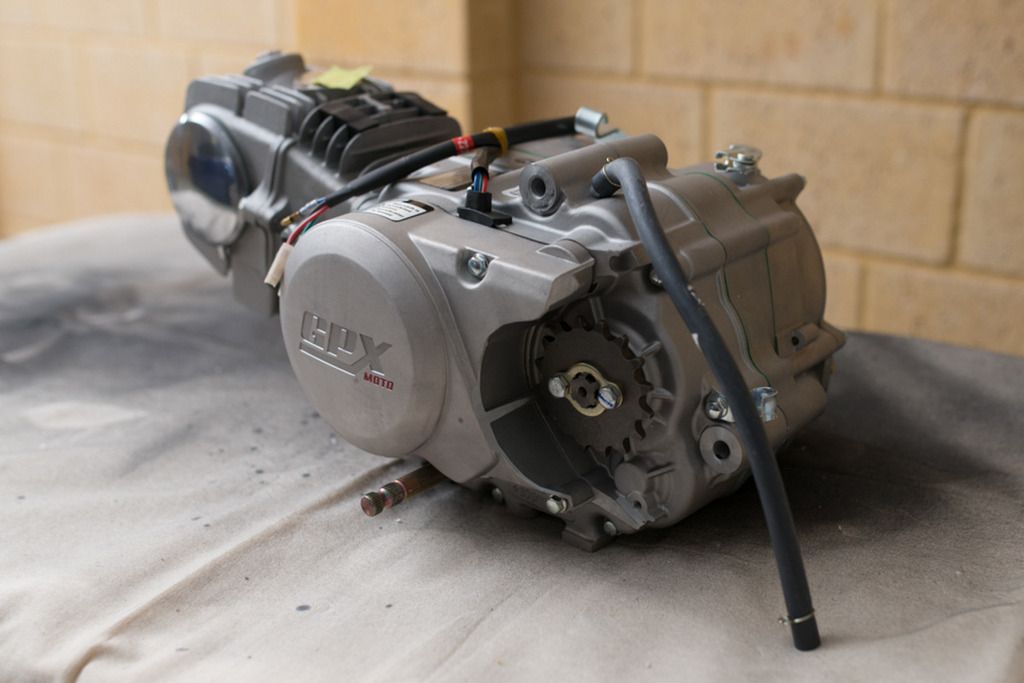 Then painted it black but left all the bolts and fittings chrome to keep some colour in it.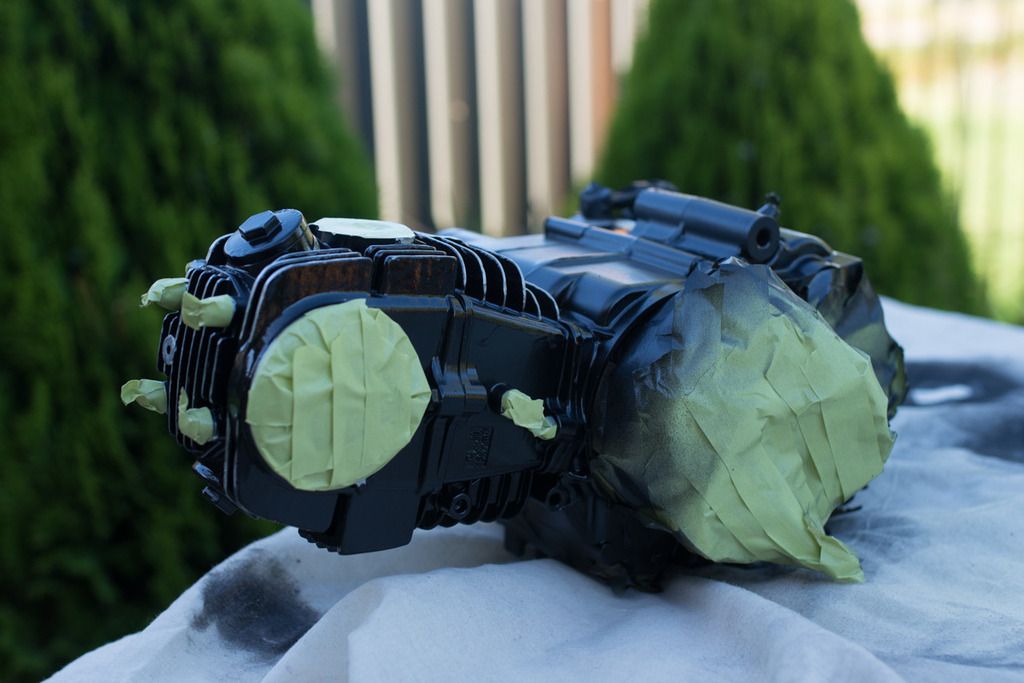 Motor fitted with carby and fitted to the frame.
I wanted a custom headlight setup so spend a few months looking for a headlight that I thought would fit, and found this Harley headlight that I thought would look good: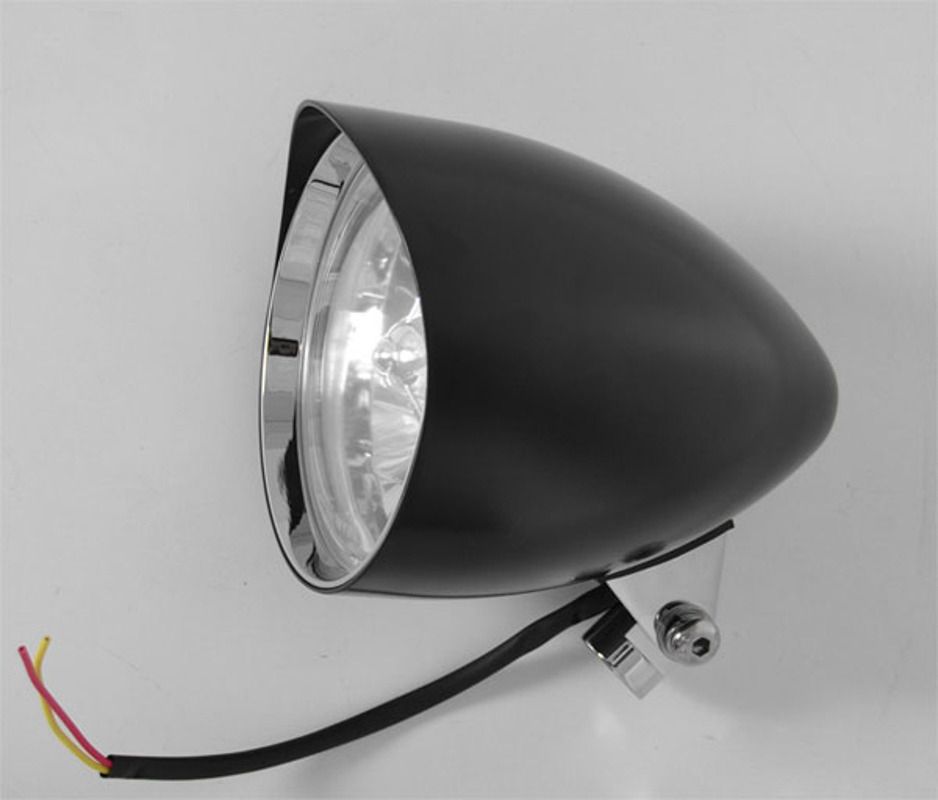 It had all the right dimensions but I knew it was too long, but didn't realise how much longer! so I just cut the back of it off, (it's aluminum), cut a piece of hard plastic to fit, and then bogged it up:
It now looks like this: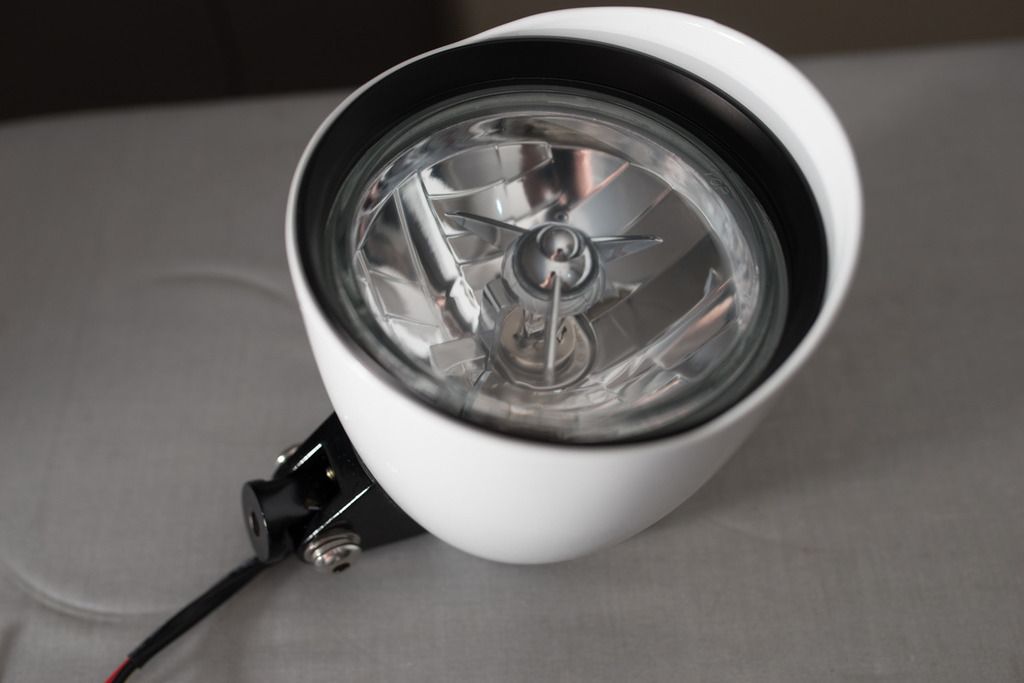 I now needed to make the new mount for this headlight as it bolted from the bottom, so bought the front folks: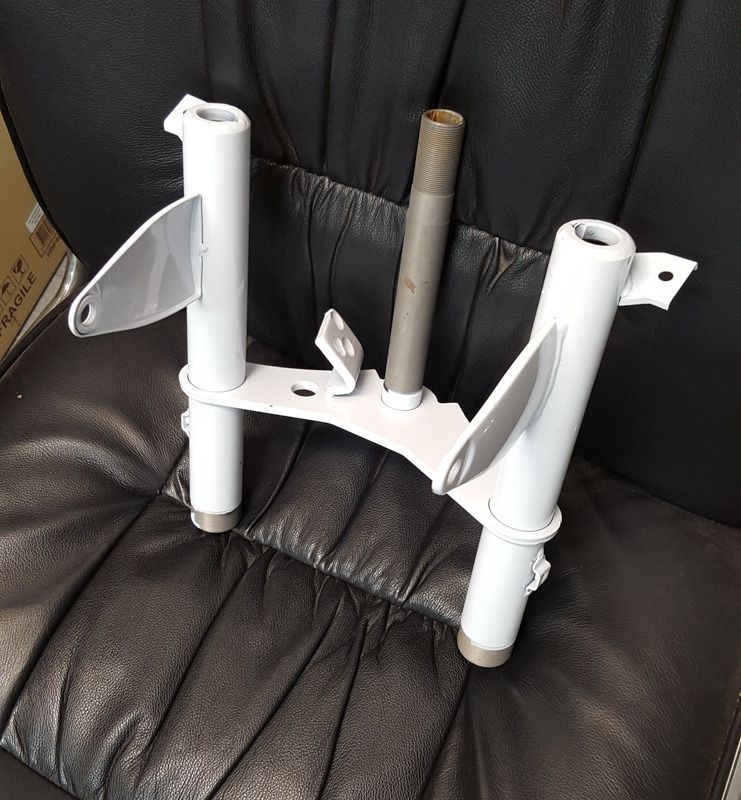 And preceded to modify it, I realised I didn't need the steering lock so took that off and removed the other part from the frame to clean it up.