Hey everyone! This thread is about my attempt at building up this old, dirty and rusty bike to a clean bike thats a hell of a lot of fun to ride.
Little back story on me and the bike. I'm very new to the whole minibike thing and I've gotta say, I might be hooked. I'd seen mini bikes before but never thought I'd ever get one. I't wasn't until a watched an episode of MotorTrend's 'Roadkill' (check 'em out on youtube!) where they road around a few CT70's before hitting the quarter mile a beast of a muscle truck. After watching that ep and seeing the fun they had I wanted one. So after that I spent many hours looking at these bikes online, watching vids I think I then really knew that I wanted one. So after a while of looking around I scrounged one up. An old ST70 that looked like it needed some TLC after probably just sitting in a shed for years. I saw the potential so bought it and threw it in the back of my astra hatchback. The removable front end made this very easy. Driving home I was already thinking up of all the things I wanted to do to it.
So here is the bike
I then promptly started stripping the bike down to the frame and carefully taking pictures and bagging up the bolts and bits as I go.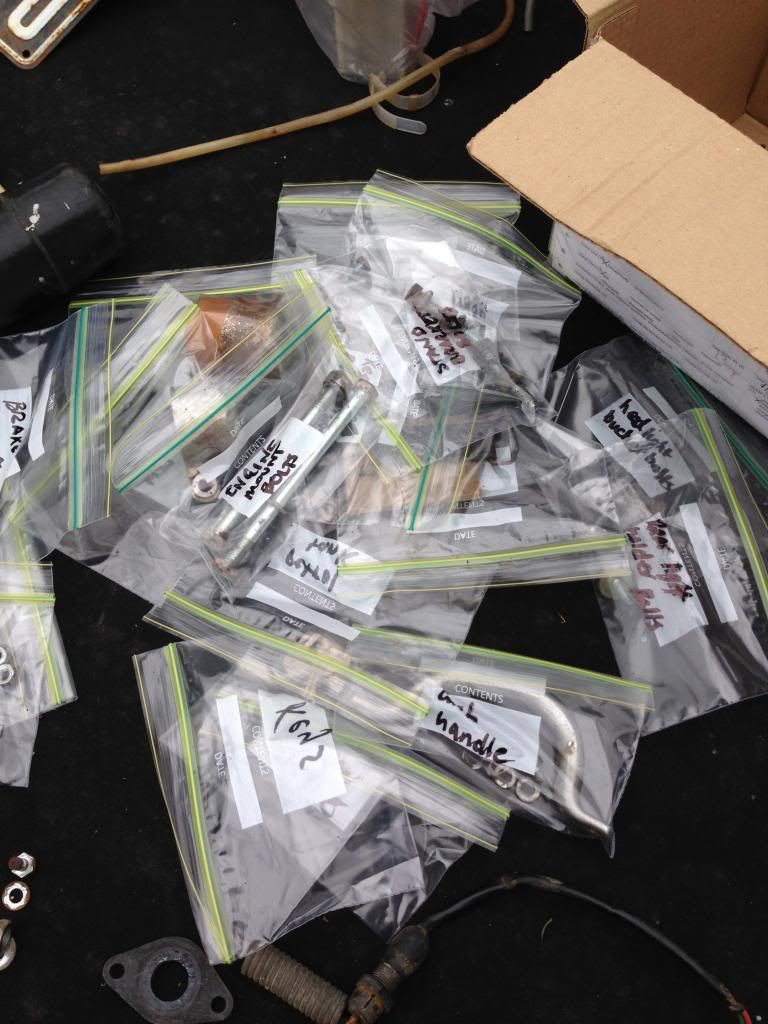 Some notes on the bike and my plans at the moment. The motor and gearbox moves but hasn't been started so I'll be either doing a rebuild and clean or getting a new one. Exhaust has rusted through holes so thats going. Headlight bucket will need replacing as that was broken. Still have the lens though! I'm planning on getting it resprayed and looking tip top to then get it registered. It was last registered in the 70's and still has the sticker on the side, though very worn.
I'm hoping to get some online orders of new parts soon and find a place to do the paint job.
So there you have it fellas!